Employee Helpline

We help people like you.
Need A Lawyer But Can't Afford The Fees?
We're Experts, We Can Represent You.
Call for a free case evaluation 0800669466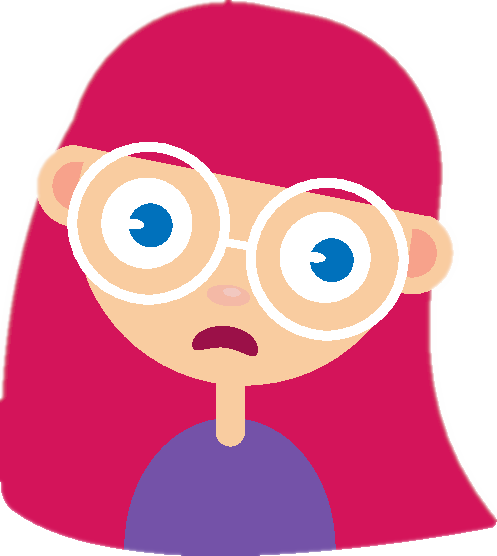 Issues with your job?
When things go wrong at work it can feel impossible to solve the problems on your own.  That's when you should call our Employee Helpline.
We are very experienced in resolving all types of employment disputes in a sensitive and caring manner that preserves the dignity of all parties.
Employee Helpline is run by Work Law, No Win No Fee Employment Law Advocates, NZ Wide.
Like an Employment Lawyer, an Employment Advocate can represent you in any employment law matter, but unlike lawyers we are able to do so on a No Win No Fee basis. Most of the time we can get your employer to pay your legal fees. If we can't get your fees paid we take a percentage of what we get for you. This is called No Win No Fee.  We are always fair with our fees.
Do you want to know if you have a case?  It's totally free to call us and tell us what's happening, even if it's not a case we can often help you move forward.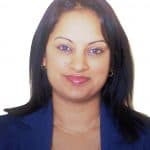 Kam Bailey
Senior Employment Law Advocate
Jenifer Silva
Employment Law Advocate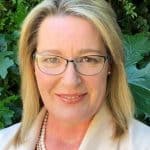 Sandy Ward
Employment Law Advocate
May Moncur
Employment Law Advocate
Shayne Boyce
Employment Law Advocate
Andrea Kelleher
Employment Law Advocate
Ken Usmar
Employment Law Advocate
Sheryl Richardson
Employment Law Advocate
Emma Moss
Employment Law Advocate
Frequently Asked Questions
Ask us anything!  These are some of the most common things people ask us about.
No situation is the same so feel free to phone or email us and let us know about your own situation at work.
How much do you charge?
Wherever possible we are No Win No Fee. This means we assess your case carefully at no charge to you. If you have a case we act for you and if there is a financial outcome we either have your fees paid by your employer or we charge a percentage of what we win for you.
What if I want to stay in my job?
If we are helping you with a disciplinary process or other difficulties where we are not going for a financial outcome we charge an hourly rate. It's still totally free to discuss your situation and we will always be very clear on what the fees will be. There are no surprises. For example, the fee for attending a disciplinary meeting is $280 + gst per hour.
What do I do if I am being bullied at work?
Watch our helpful video for exactly how to deal with bullying at work. Keep notes of every incident of bullying. Record the date, what happened and who was there. The more notes you have the better.
If you are being bullied by another staff member or a manager you need to raise the issue, preferably in writing via email with the HR department or management.
Obviously it's difficult if the bully is the owner of the company.  If this is the case call us now.
If the bullying is serious, for example violent and you don't feel safe, please contact us first for advice. We are here to help and advise you.
I am on a 90 day trial, can I be dismissed without any warning?
If you are dismissed during your trial you should call us.
Your employer can dismiss you without giving you a reason, but you still have other rights. There are very strict rules around the use of a trial period. Please have your employment contract ready when you call us.
I'm being treated so badly I just want to resign.
Please don't resign before calling us. If you have already resigned you can call us and tell us what happened and we can try and help but we are much more likely to be able to help you if you are still employed. If you have left your job already and think something was unfair you only have 90 days to raise any issues so don't leave it too long to call us.
You will have a better chance of success if you have a legal expert on your side.
1000's of New Zealand employees per year trust us to help with their employment relationship problems.
We really care about our clients. You can turn to us when things are going wrong at work. 
Read Our Reviews:
Supportive and caring
28/10/2020

Kevin was great at handling my case. He was supportive and caring throughout and we got the outcome we were after. I have no problem recommending him to further clients.
Thank you very much Jenifer for helping me achieve a positive resolution.
14/10/2020

Thank you so much Jenifer Silva and Work Law, the great professional service that you provided during an extremely stressful time for me was outstanding, I highly recommend your commitment to your clients.

Response from Employee Helpline NZ Employment Law Help

Thanks for the recommendation Martin, we're so glad your experience with Work Law and, in particular, Jenifer as your employment advocate was so positive. Best wishes from us all at Work Law.
Thankyou Emma for your work in helping me achieve such a great result!
13/10/2020

With the uncertainty around Covid19 and the lockdowns in Auckland during the time of my case, Worklaw and particularly Emma Moss had great communication. She was easy to talk to via phone and through emails or text. She was able to answer all my questions regarding my situation and what to expect. Emma was completely professional and helped me feel supported right from the initial contact through to the end. Emma's knowledge and expertise are well respected. She came WELL prepared during my mediation process, which made me feel confident on the day. I highly recommend Emma Moss !!!
Emma "You're the man Gee" lol.

Response from Employee Helpline NZ Employment Law Help

Thanks for the great review Walter, we really appreciate your feedback and agree Emma's awesome! We wish you all the best for the future.
We save careers and save people from employment relationships that have turned bad.   Give us a call, you'll always be met with a friendly voice at the end of the phone. You'll feel better once you ask for help.